IVF Doctor and Specialist Gynaecologist in Delhi NCR
The standard
IVF cost in India
lies between
INR 2.5 lakhs to INR 4 lakhs onwards
and can varies by patient to patient that too with the highest success rate. However, the
IVF cost in India
can fluctuate indifferently. This standard package may include consultation, diagnosis, and one IVF cycle. Risaa IVF provides transparent consultation for
IVF treatment
with fixed-price packages.
Dr. Rita Bakshi, Chairperson (Rivaa IVF)
and Senior IVF specialist serves "to provide at least one child per couple" and has lived up to the expectation of many couples for 30 years with one of the highest IVF success rates in India and cost-effective treatment. For couples who want to be parents, infertility would feel like a curse. Well, not anymore. With medical technologies like Assisted Reproductive Techniques (ART), it has been possible to overcome infertility among men and women.
In Vitro Fertilization (IVF)
is one such assisted reproductive infertility treatment driven by advanced technology. IVF has blessed many people with the serendipity of having their own child.
Why is India a preferred destination for IVF treatment ? and how does IVF cost in India more affordable?
India is renowned for providing world-class medical facilities with the latest state-of-art-technology and certified healthcare experts at an affordable cost. So, India being the best choice for IVF treatment all over the world is not unexpected. But, Did you know that the
IVF cost in India
is only one-tenth of that of western countries like the USA Frankly, India is one of the most
affordable countries for IVF treatment
. Having said that, IVF treatment is still an expensive treatment for most people. As it requires world-class technologies like ART, advanced laboratories, and expert medical supervision. Moreover, the
cost of IVF treatment
varies from city to city, clinic to clinic, and person to person. Understanding how treatment works and how its package plays out will help you to select the best treatment plan at a cost-effective price.
How does IVF Treatment work?
In IVF treatment, the eggs are harvested from the mother (female) and sperm are collected from the father (male) which will be fertilized in a laboratory. Then the healthy embryo (fertilized egg) will be transferred back to the mother's womb (uterus) for implantation. After the Embryo transfer, the pregnancy can be expected within 2 weeks. As simple as it sounds, the procedures are complex and require various tests and screening at each step. From your very first appointment, there will be tests for diagnosis of both male and female infertility factors. And
IVF cost in India
is laid out based on the test reports of the client.
IVF Cost in India at our Clinic
We provide cost-effective IVF services with effective ART techniques. The cost of an IVF package varies from patient to patient and it depends on their infertility factor and other health conditions. Note that the initial consultation and diagnosis fees are excluded from the IVF package.
Exact Cost of IVF in India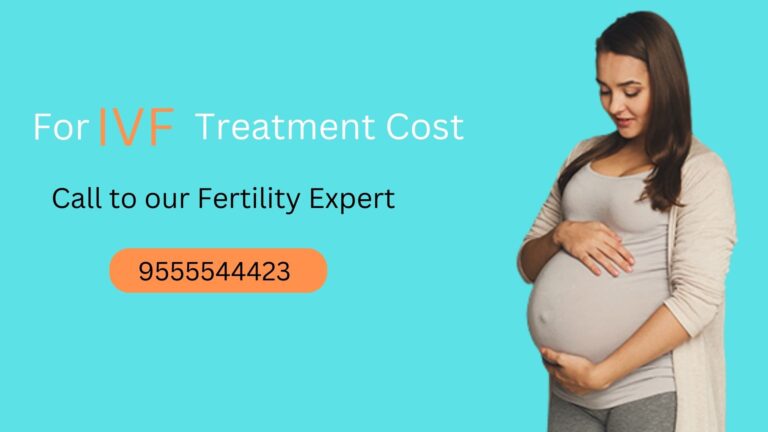 The basic IVF Cost in India includes:
All consultations Fee during the IVF cycle
All Ultrasounds and Follicular Monitoring
Egg Pick-up or Retrieval (Follicular Aspiration)
Sample Washing (Egg and Sperm)
Fertilization and Embryo Development (Embryologist's Fee)
Embryo Transfer
Lab charges
OT Charges
Anesthetics
★ Blood, Urine tests, and any Medications are excluded from the Packages.
Note: The Basic Package is for people with IVF self-cycle which means – using your own eggs and sperm without any ovulation stimulation. Now if any add-on to the treatment is required as per your medical needs – then the cost of the package will increase simultaneously.
Factors affecting cost of IVF treatment in India and different IVF packages
Every couple's IVF journey is unique, and it is determined by their infertility diagnosis. Apart from standard IVF procedures, additional ART techniques might be recommended to the patients to increase their chances of implantation. The additional procedures also increase the cost of IVF treatment. IVF packages are constructed to meet the various fertility needs of the patients. Following are some factors or procedures that influence the IVF cost in India:
ICSI or intracytoplasmic sperm injection: ICSI is an ART procedure in which the sperm is directly injected inside the egg's cytoplasm. ICSI is performed when the male sperm count is too low, and sperm motility is very poor to carry out fertilization in standard IVF.
PESA or TESA (percutaneous or testicular epididymal sperm aspiration): In case of anejaculation and very low sperm count, PESA or TESA is performed to retrieve sperm from the men's testicles or epididymis.
Preimplantation genetic screening (PGS) or preimplantation genetic diagnosis (PGD): PGS is often recommended for patients with past recurrent miscarriages and IVF failures. In PGS, the embryos are screened for chromosomal abnormalities before transfer to the uterus. PGD is performed if one or both parents have a genetic disorder and want to prevent their child from inheriting it too.
Laser-assisted Hatching: to help embryo(s) with the implantation.
Donation: Sometimes, donor eggs, sperm, or embryos are required because self-eggs, sperm, or embryos might not be adequate to bring success. Likewise, the cost of IVF treatment will also increase.
Embryo freezing: Embryo freezing can be beneficial since the frozen embryos can be used in future IVF cycles. But, embryo freezing attracts extra cost.
Medications: Since medications are not included in the IVF packages, they will charge extra.
These are basic procedures or factors that might increase the cost of IVF treatment in India. For more information consult with our fertility specialists.
Cost of IVF Treatment in India at Risaa IVF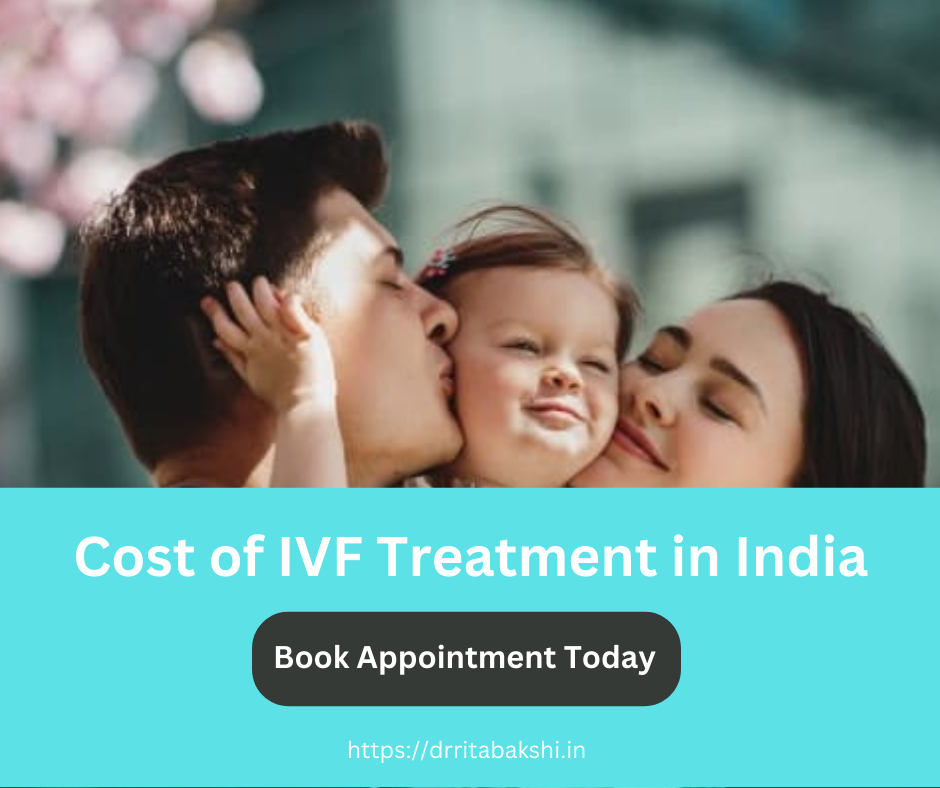 The variation in IVF Cost In India is due to various procedures that require complementary treatments with IVF. The cost of treatment also varies due to the patient's age, infertility factor, and city of treatment. In India, Delhi NCR is considered to be IVF Hub for couples who want to conceive. Furthermore, the IVF package cost of different clinics depends on their success rate and health care facilities.
Here at Risaa IVF, we ensure our patients premium care with best-in-the-field doctors, nurses, and managers, who serve with sincerity. We have high IVF success rates and affordable infertility treatments with 30+ years of experience. Our interdisciplinary experts use advanced ARTs with the latest medical technologies for infertility treatments.
 Moreover, our packages are well thought out keeping affordability in mind with complete transparency and no hidden charges. Based on our facilities we provide the best IVF cost in India. Even more, you can pay conveniently.
At our centre, RISAA IVF, we offer affordable IVF packaged and ensures that you achieve a happy parenthood journey.
For more information about IVF Treatment cost, cost of IVF in Delhi please get in touch with us or leave drop an email at doctor@risaaivf.com. We will get back to you as soon as possible.